Discover Paynesville with Gippsland Holidays
Escape the everyday with Gippsland Holidays, your ultimate luxury accommodation in the heart of Paynesville, Victoria. Uncover the perfect balance of adventure and relaxation as you delve into the magical experiences this vibrant region has to offer. Whether you are a traveller yearning for an adventure or seeking some peaceful respite, Gippsland Holidays has the perfect backdrop for an unforgettable journey.
Step into Our Luxurious Accommodation at Captains Cove
At Gippsland Holidays, we believe in curating a bespoke experience for each of our esteemed guests. From the moment you arrive at our luxury Captains Cove apartments, we ensure your every need is met. Our meticulously designed spaces allow you to soak in the serenity, while you are cocooned in a world of comfort, convenience, and luxury. Whether you wish to explore the East Gippsland region or merely soak in the panoramic views, our resort provides the perfect base to do so.
Why Paynesville: A Cornucopia of Unique Experiences
Paynesville is not merely a location; it is an emotion that captures the essence of Australia. With its stunning landscapes, diverse wildlife, and rich history, it offers a kaleidoscope of opportunities to explore. Cruise along the scenic Gippsland Lakes, embark on the renowned East Gippsland Drink Trail, explore the stunning Buchan Caves, or simply enjoy a tranquil boat ride from your very own accommodation. Each experience is unique and each moment, unforgettable.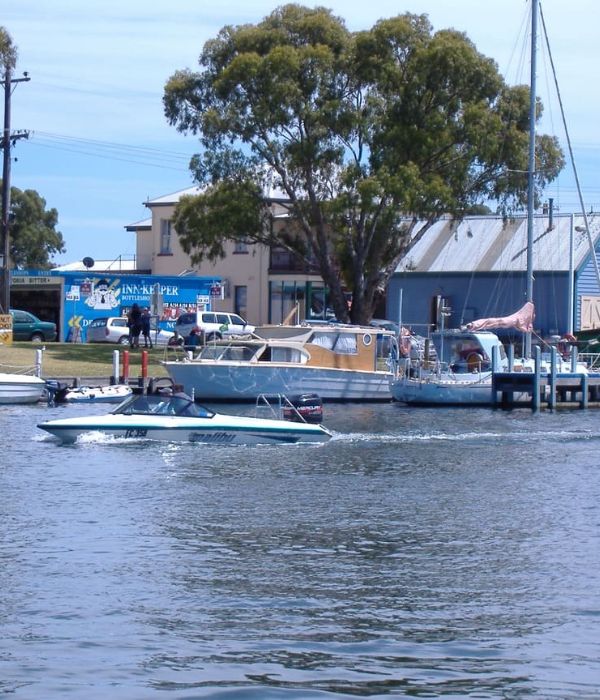 Unparalleled Holiday Experiences with Us
Choosing Gippsland Holidays is more than just selecting an accommodation; it's choosing an unforgettable vacation experience. Our guests are at the heart of everything we do, and we aim to provide not only a stay but also a journey imbued with enriching experiences. Enjoy the thrill of boating tours, the delight of exploring the Lakes Entrance, or the serenity of a relaxed dinner in Paynesville. We promise a treasure trove of memories that will last a lifetime.
Contact Us for Your Dream Holiday
Ready for a holiday that is as unique as you are? Whether you are planning a weekend getaway or an extended retreat, Gippsland Holidays is ready to host you. Let us welcome you to the charm of East Gippsland, the allure of Paynesville, and our luxurious accommodation that offers the perfect blend of comfort, convenience, and unforgettable experiences. Contact us today to begin your journey of discovery and delight in Paynesville, Victoria.